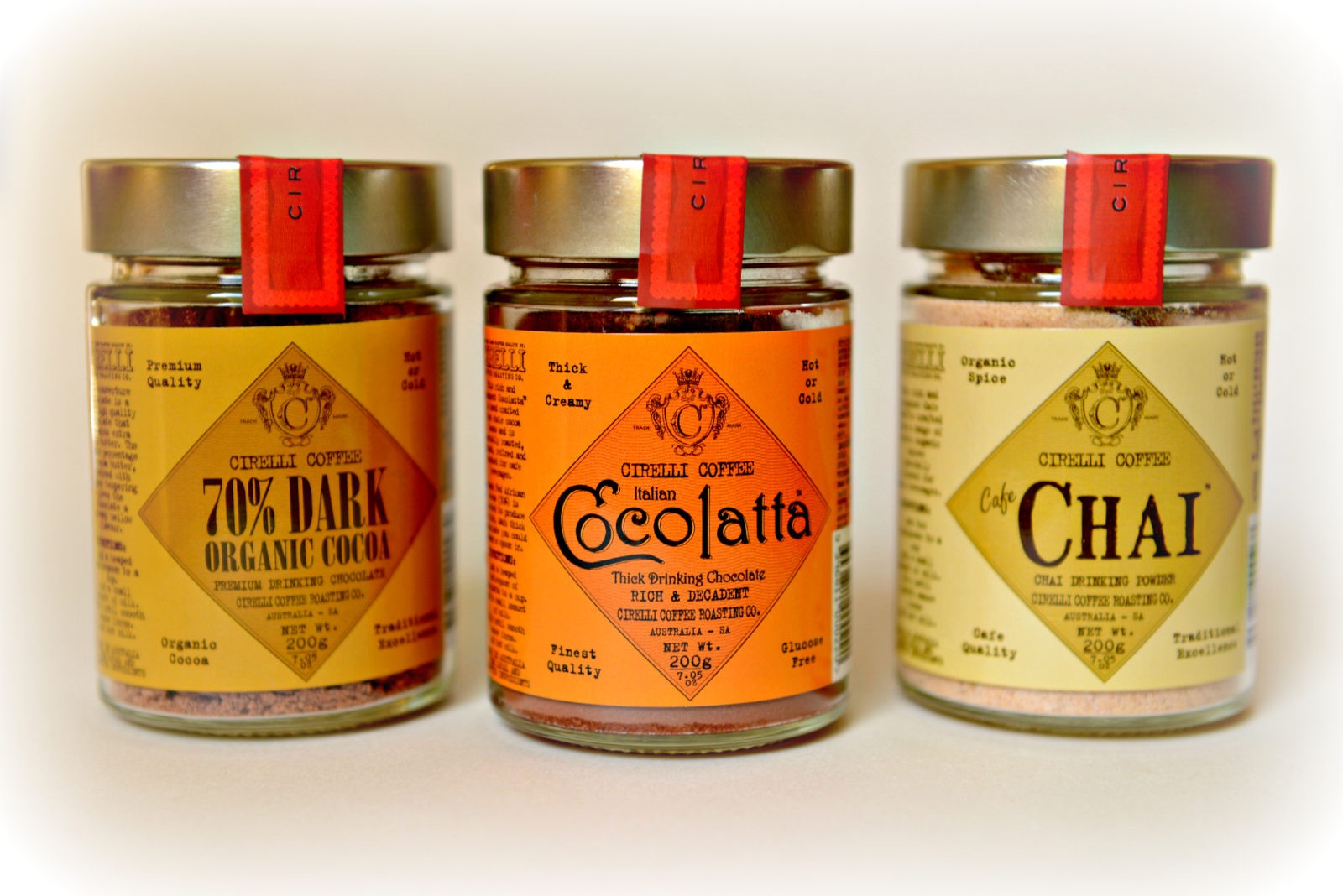 Bring home the barista, as this exclusive range of rich and decadent cafe quality drinking powders are sure to tantalise your tastebuds.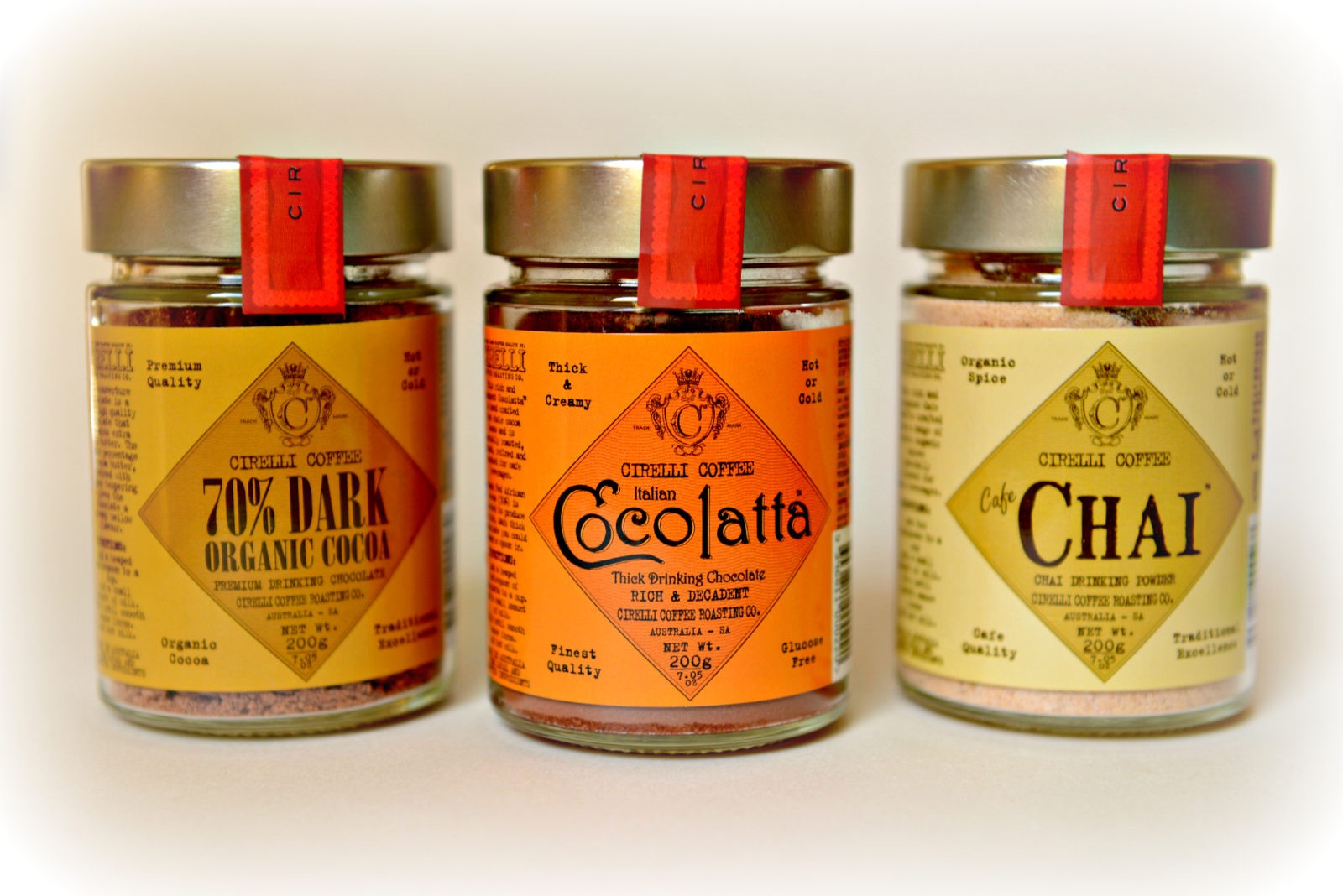 Widely used in café's these handcrafted drinking chocolates are of a premium quality and have been crafted from whole cocoa beans. Specially roasted, ground, refined and conched for chocolate beverages. All the natural sweetness of the bean has been laregly un-altered.
With no added flavours, no emulsifiers, no anti caking fillers, the cocoa beans are roasted, then ground to a thick smooth paste, after which either cane sugar or coconut sugar is added.
Sourced direct from one of Australia's leading chocolate makers, there are three in the range:
Cocolatta – Thick Italian Drinking Chocolate
This rich and decadent Cocolatta chocolate milk powder is made from a dark Red African cocoa (30%) is blended to produce a rich, dark thick chocolate you could stand a spoon in.
70% DARK Organic Cocoa
This exclusive couverture chocolate is a very high quality chocolate that contains extra cocoa butter. The higher percentage of cocoa butter, combined with proper tempering gives the chocolate a creamy mellow flavour. The luscious chunks/shavings of chocolate make this a wonderfully creamy chocolate drink.
 Café Chai
Chai drinking powder that is handcrafted from a range of exotic organic spices specifically blended for cafe beverages.
Packaged in 200g jars, they make a great gift if you can bring yourself to part with them.
Available online and shortly through our stockists – Be sure to ask for them.